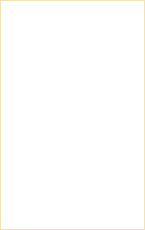 One Drop of Blood
The Story of Karbala
Ismat Chughtai

Rs 395 Pb 2014
978-81-88965-86-1
(Pakistani rights sold.
All others available.)
"This is the story of those seventy-two people who took a stand against imperialism inorder to defend human rights," wrote Chughtai in her Preface to the book,adding, "Today, too, when a Yazid raises his head in some part of the world, Husain steps forward and crushes him."
The inimitable Chughtai takes her readers by surprise in this, her last, novel, adapting the complex Islamic account of the sorrow and suffering of Husain's family in Karbala and making it her own by transforming the sublime, revered individuals into real people. Her controversial, fictionalised rendering humanises the tragic encounters on the battlefield, immortalising the sacrifice of Imam Husain and his family in prose that has the same lyrical force as her original inspiration, Anis' marsiyas.
ISMAT CHUGHTAI
rebel and iconoclast, controversial and courageous, is one of Urdu's most important writers. Feminist by instinct, long before it was fashionable to be one, she was a progressive who knew that literature changes more lives than political pamphlets can. At a time when women were writing only about how to be a good wife and mother, she set about exposing middle class mores and social hypocrisy, through sharp observation and a rapier-like wit.
TAHIRA NAQVI


is a translator, writer, Senior Urdu Language lecturer in the Department of Middle Eastern and Islamic Studies at New York University. She has translated the works of Sa'adat Hasan Manto, Munshi Premchand, Khadija Mastoor and Ismat Chughtai into English.