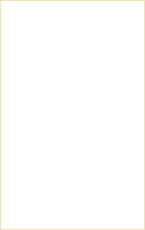 Oneness vs. the 1%
shattering illusions, seeding freedom
VANDANA SHIVA
with Kartikey Shiva
Rs 350 Pb 2018 Pp.190
ISBN:978-93-85606-18-2

US and Canada, UK, Italian, Australian and North America rights sold. All others available.

Widespread poverty and malnutrition, an alarming refugee crisis, social unrest, economic polarisation... have become our lived reality as the top 1% of the world's seven-billion-plus population pushes the planet—and all its people—to the social and ecological brink.

In Oneness vs. the 1%, Vandana Shiva takes on the Billionaires Club of Gates, Buffet, Zuckerberg and other modern Mughals, whose blindness to the rights of people, and to the destructive impact of their construct of linear progress, have wrought havoc across the world. Their single-minded pursuit of profit has undemocratically enforced uniformity and monocultures, division and separation, monopolies and external control—over finance, food, energy, information, healthcare, and even relationships.
VANDANA SHIVA
is a world-renowned environmental thinker and activist, a leader in the International Forum on Globalisation, and of the Slow Food Movement. Director of Navdanya and of the Research Foundation for Science, Technology and Ecology, and a tireless crusader for farmers', peasants' and women's rights, she is the author and editor of several influential books, including
Making Peace with the Earth; Soil Not Oil; Seed Sovereignty, Food Security: Women in the Vanguard; and Who Really Feeds the World?
KARTIKEY SHIVA
is a shatterer of illusions, grower of freedom, and agent of light.