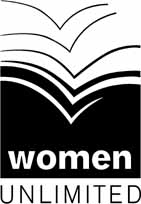 MASCULINITY, MODERNITY:
A PSYCHOLOGICAL VIEW
Durre S. Ahmed
Information Awaited
(All rights available)
This book is a feminist consideration of the psychology of Islamist masculinity and its expression(s) in the contemporary global/political context. It identifies the roots of psychological extremism inherent in western modernity's key philosophical discourses and the internalisation of these ideas into different types of 'high' and 'low' Islamism, evident at the global and national (Pakistani) level. Both 'high' and 'low' Islamists exhibit distinctly modern features similar to what feminists call a hegemonic masculinity in the West, and the dominance of what Luce Irigaray calls the 'male imaginary' at the expense of the feminine: a hypermasculinism, intense misogyny and psychopathological attitudes to gender. Located within the post-psychoanalytic critique of modernity, the book explores aspects of the symmetrical psychodynamics between Islam and the West as underlying contemporary global paranoia, which can be summed up by the idea 'you are with us or against us'.
DURRE S. AHMED

Durre S. Ahmed is Professor of Psychology and Communication, National College of Arts, Lahore, Pakistan. She is author of
Masculinity, Rationality and Religion: A Feminist Perspective; and Gendering the Spirit: Women, Religion and the Postcolonial Response.


Published in collaboration
with Stree