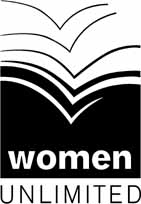 PERFORATED BORDERS:
THE SEXUALIZED POLITICS OF GLOBALIZATION IN INDIA
Rupal Oza
Information awaited
Rather than waning in significance, the author argues that the nation-state is reasserted in globalisation through material and discursive control over identities. The anxiety with globalisation is displaced onto gendered bodies, thereby intertwining the scale of the body with the scale of the nation. Resolution of the anxieties with globalisation, therefore, is sought in policing gendered boundaries or conversely demonstrating its strength.

The author examines the impact of India's relationship with a globalised world starting with the liberalisation of the 1990s. In particular she looks at three sites of public debates: the introduction of satellite television and the opening up of the airwaves; the 1996 Miss World pageant; and India's declaration of nuclear weapons capability in 1998. Each site demonstrates efforts to realign the borders and boundaries of the nation-state through a discourse of sexual protection and masculine virility.

RUPAL OZA
teaches in the Women's Studies Programme at Hunter College, New York.